Exclusive
Directors and photographers that are exclusively represented by SHOOTGROUP in Ukraine.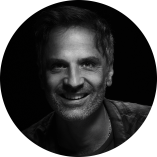 Martín Köhler
Martín was born in Buenos Aires, Argentina, on 1975. Although he graduated from law school, he has worked as an advertising photographer for over 15 years, following the dictates of his true vocation as third generation of a family of advertising agents.
In the beginning, he worked as an assistant photographer in many photography studios. In 2001, he started his career as a freelance photographer and worked for various advertising agencies, publishers and companies. 
In 2008, he began to make important international graphic campaigns; he expanded his service range and incorporated international advertising agencies like: DDB, Young & Rubicam, BBDO, Ogilvy, Geometry, Grey, Saatchi & Saatchi, Leo Burnett, Sancho BBDO, FCB, Havas, Publicis, Lowe Mullen, and companies like Coca-Cola, Samsung, Claro, Movistar, Cervecería Quilmes, Brahma, Aguila, Miller, Isembeck, Avon, Visa, Peugeot and Volkswagen, among others, as new clients. 
He is represented by many renowned agencies in Colombia, Mexico, Brasil and Europe.
Awards:
Luezer's Archive 200 best Photographers 2015/2016
Cannes Festival
New York Festival
Luezer's Archive magazines
Ojo de Iberoamérica
Clio Awards
Ad stars
view works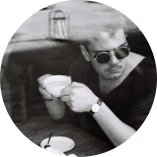 Aleksandr Slyadnev
Aleksandr Slyadnev – a food-photographer and a member of The Ukrainian Association of Professional Photographers (UAPF) – is among 10 most interesting photographers of the planet according to authoritative 500px photo community and among 100 best food-photographers of the world according to The British Journal of Photography.
Aleksandr cooperates with many international companies and restaurants, shoots for food magazines, books and different publications. He has taken pictures of famous and world-known chefs and their dishes. His customers are popular Michelin-starred restaurants and restaurants with other prominent gastronomy awards.
view works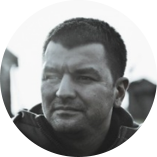 Yulian Ulybin
Starting in the beginning of the Y2K as an executive producer in one of the top production houses of Ukraine Yulian ran a great number of commercials projects both for domestic and international brands such as: Coca Cola, McDonalds, Nestle, Baltica Beer, Carlsberg Group/Kazakhstan/»Derbes», Lactalis, Koblevo, numerous mobile operators, etc.
Afterwards along with his business partner Yulian established his own video/photo production house «SHOOTGROUP PRODUCTION» and started his carrier as a Director. He is equally comfortable with humor, documentary, story telling and corporate film making.
Among his awards are the Gold Plate of Kiev International Advertising Festival 2007 for corporative movie for the Metinvest Holding (top 5 metal manufacture corporation in the world), Silver Dolphin of Cannes Media & TV Awards for the country tourist image series spots «High Time to See Ukraine: Euro 2012″
view works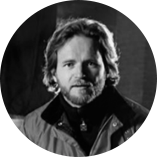 Alexander Denysenko
Alexander Denysenko is a Warsaw based film director known for his most acclaimed modern ukrainian feature film project – the adaptation of world-renowed bestseller «Sweet Darusya».
After graduating from Master School of Film Directing (Warsaw, Poland), he furthered his education working under the tutelage of Academy Award winning director — Andrzej Wajda and Academy Award nominated DOP — Slawomir Idziak (known for Black Hawk Down, Harry Potter). He also the winner of multiple inernational scholarships for directors and taking part in educational programs all around the world.
He is a member of the Polish Filmmakers Association (PFA) and represented in UK and USA by London based agency — Marvellous Pictures LTD.
view works